Marek Pliszkiewicz (Poland) : Social Dialogue in Poland on Historical and Comparative Background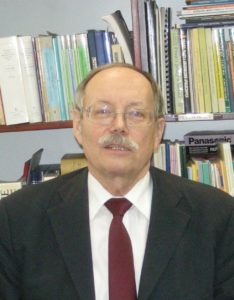 Prof. Marek Pliszkiewicz
Professor Marek PLISZKIEWICZ, Humanitas University in Sosnowiec (Poland). Member of the Executive Committee of the Labour Law and Social Security International Society and Vice president of the Polish Section. Member of the Polish Unit of the International Association Henry Capitant. Counsellor of the Polish Government Delegate to the International Labour Conference held in Geneva (1994-2001). European Economic and Social Committee Expert, Various Interests' Group III (2003-2004). Member of the Labour Law Codification Committee in Poland (2016-2018).
Lectures given abroad:
Visiting professor – Bordeaux University 1980, 1991 and 1999, Katholieke Universiteit Leuven 1986 and 2003, Uppsala and Stockholm University 1988, Paris X Nanterre University 1991-1994, Paris II University Assas- Panthéon 1994-2002, Lyon III University 1991, Geneva University 1996, Nantes University 1998, University "Menendez Pelayo" of Santander 2004.
2000 till 2014 – every year lectures in the frame of the Socrates and Erasmus EU Programme: Paris II University Assas- Panthéon, Bordeaux University,
Catholic Institute in Paris, Economic and Social Faculty, – Plantijnhogeschool in Antwerpen,  Karel de Grote-Hogeschool in Antwerpen.
Majority of 110 publications concerns social dialogue in collective labour law.
21.9.2017