Map of venues
All venues are in a walking distance. For example, the Charles University Faculty of Law is just 750 metres far away from Carolinum. So you do not have to be worried about getting around Prague centre.
Charles University, Faculty of Law
Address: Náměstí Curieových 901/7, 116 40 Praha 1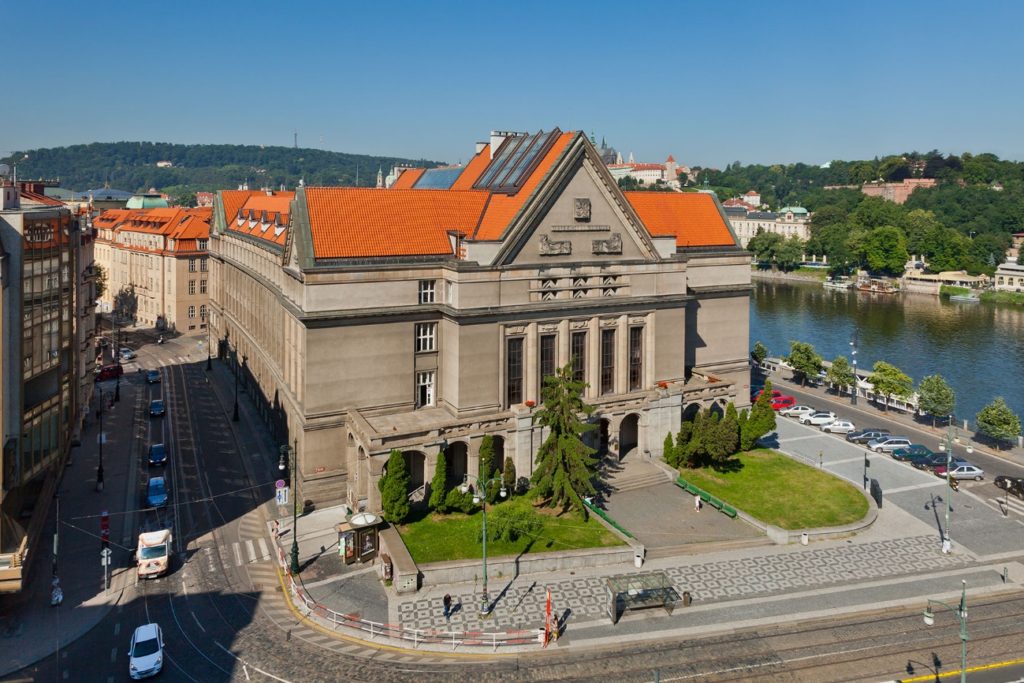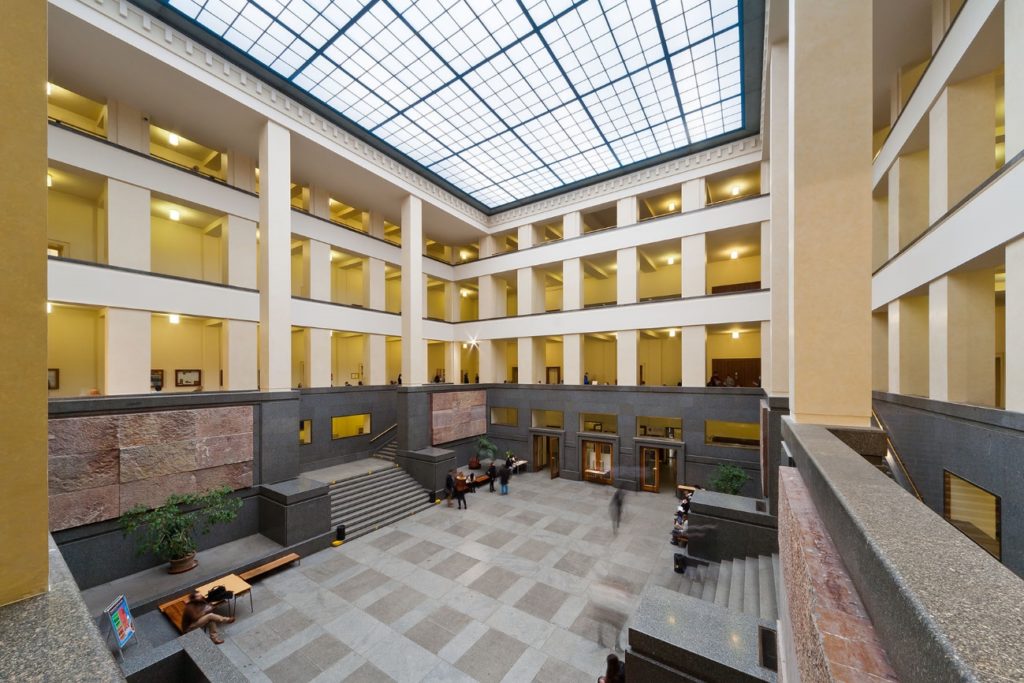 The Law Faculty of Charles University was formed in 1348 as one of four faculties of the newly established Charles University. Presently, with more than 4500 students, the Faculty of Law is the largest accredited faculty of law in the Czech Republic. Many Law Faculty alumni hold prominent positions within the justice system, in central and local administration, within the Ministry of Foreign Affairs, in public service and also in private legal practice and private businesses.
The Law Faculty building is a monument of modern architecture. It was built by Czech architect Ladislav Machon (1888-1973), a representative of modern classicism and functionalism. The construction was carried our between 1926 and 1929 in accordance with the development design from 1914 made by Jan Kotera (1871-1923), an architect of international significance, who was a leading figure of Czech modern architecture. The interior of the building is Machon's own work.
Charles University, Carolinum
Address: Ovocný trh 5, 116 36  Praha 1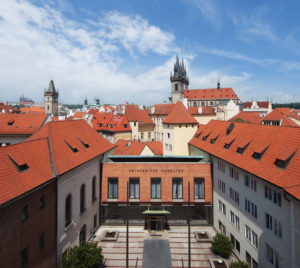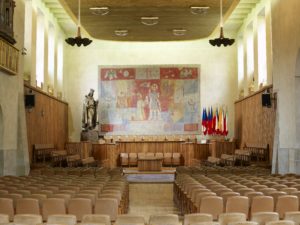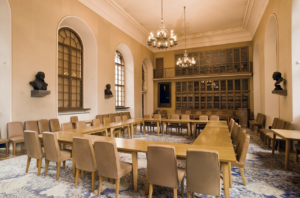 The Carolinum is a national cultural monument and the seat and symbol of Charles University. From the 14th Century it was the seat of the Charles University's oldest college or Great College (Collegium Carol), founded by Charles IV for twelve masters of the Prague university. The heart of the Carolinum is the Great Hall (Aula), the ceremonial assembly-ball of the academic community, and the place where matriculation and graduation ceremonies are held. The basic shape of the building is determined by the ground plan of the Romanesque-Gothis parts of the original palace, formed by the sunken ground floor of the 13th century houses.
Gala dinner in restaurant Art Nouveau
Address: náměstí Republiky 1090/5, 110 00 Praha 1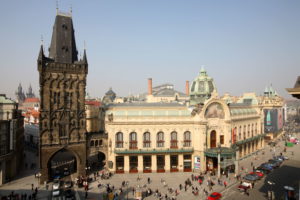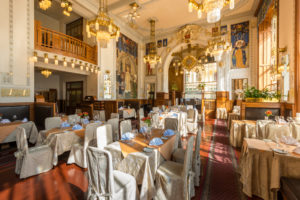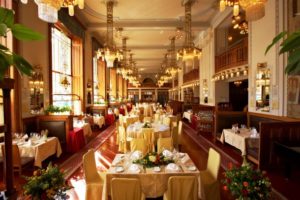 French restaurant Art Nouveau in the Municipal house (1912) is one of the best restaurants in Prague. It was awarded by the prestigious guide Gault & Millau for the second time this year.
In this stunning interior, there are huge windows with the unique handling from the beginning of twenties, original furniture, upholstered seats and silverware. Another unique thing is the impressive ceiling with geometric ornaments and paintings from Czech famous sculptors and painters, such as František Kraumann and Alfons Mucha.
An exceptional Gala Dinner will consist of a four course menu and unlimited consumption of famous Czech beers and wines. Participants will be able to choose from two main courses within a rare and luxurious atmosphere.