Martin Štefko (Czech Republic) : The Guaranteed minimum income for all?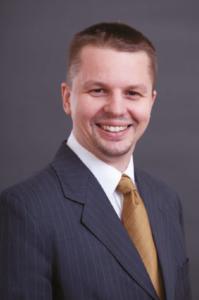 doc. JUDr. Martin Štefko, Ph.D.
Martin Stefko is an associated professor at the Charles University Faculty of Law, a part-time employee (scientist) at the Academy of Science of the Czech Republic, Institute of State and Law, a Fellow at the Max Planck Institute for Comparative and International Social Security Law in Munich (2007), a country contributor of the Revue de droit comparé du travail et de la sécurité sociale and a registered mediator for collective disputes at the Ministry of Labour and Social Affairs. He holds a degree as "Doctor of Law" (2003) and a "Ph.D." degree (2005), both from Charles University. Martin has been awarded a guest fellowship at the Institute for International and Comparative Social Security Law in Germany, Munich (2007) and a visiting professor at the NOVA Southeastern University in Florida, USA (2009) and KLU in Belgium (2016), he also conducted research on the basis of Polish invitation in Katowice (2008). Martin has been teaching both labour law and social security law at the Charles University, the Faculty of Law since 2003.
21.9.2017