Ulrich Becker (Germany) : Need and options for reforms in a national and supranational perspective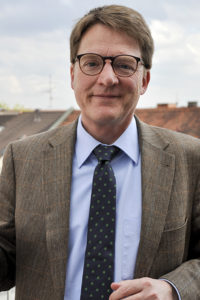 Prof. Dr. Ulrich Becker, LL.M.
Ulrich Becker took his First State Examination in Law in 1984 and his Second State Examination in Law in 1989. He received his LL.M. from the European University Institute (EUI) in Florence, Italy (1991), his Ph.D. (1989) and his habilitation (1994) in Public Law, European Law and Social Law from the Faculty of Law at the University of Würzburg, Germany. From April 1996 to August 2002 he was full professor at the University of Regensburg and holder of the chair for Public Law, German and European Social Law. He is Director of the Max Planck Institute for Social Law and Social Policy in Munich, Germany, and a scientific member of the Max Planck Society as well as Honorary Professor at Ludwig Maximilian University Munich, faculty of law, Germany. He has authored and edited many books and numerous articles in domestic and international journals and is a member of various executive and advisory boards pertaining to international organizations for social security and social law.
22.9.2017