Yves Jorens (Belgium) : Migrant workers and European social law: of a respectable age or time for a rebirth?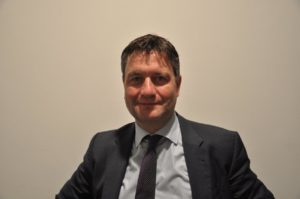 Prof. Dr. Yves Jorens
Yves Jorens is professor of (European) social law and social criminal law at the Faculty of Law, Ghent University (Belgi
um) and director of studies. After nearly 25 years of research in the specific area of EU coordination of social security for migrant workers, he is acknowledged as one of the main international experts in this field. Thro
ughout the years, he has participated in or directed numerous projects in the field of international employment, subcontracting,  posting of workers and European social law. Since now more than 10 years he is project director of the network on social security for migrant workers and free movement (former trESS, now FreSsco), a unique project set up by the European Commission, DG Employment, Social Affairs and Inclusion. This Project informs the EC about the application and implementation of EU Regulations 883/2004 and 987/2009 on social security for migrant workers in the Member States as well as on issues of free movement. He has written several articles and books on European social (security) law issues, international employment, international social fraud and European health care. Professor Jorens has a solid track record in managing large scale (research and training) networks. Professor Jorens is currently also director of IRIS, the International Research Institute on Social Fraud, a knowledge centre that gathers relevant information of regional, national and international interest regarding social fraud in the broadest sense of the word.
21.9.2017