Giuseppe Casale (Italy/ITCILO) : Labour Law and promotion of jobs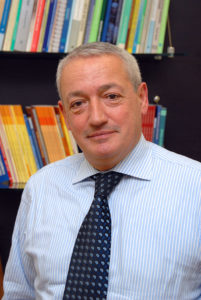 Giuseppe Casale, Ph.D
Deputy Director of the International Training Centre of the ILO, Director of the Turin School of Development and Secretary-General of the International Society of Labour and Social Security Law based in Geneva.
He is Visiting Professor at the University Ca' Foscari of Venice.
Mr Casale lectured in comparative labour law and industrial relations at the University of Florence and at the University of Bari, and in international labour law at the University of Gorizia. He was a research fellow in international law at the Johns Hopkins University and teaching-fellow in the history of ideas, history of law, industrial and labour relations at UCLA.
He is a member of several European and international research and scientific committees. He is the author of books and articles on comparative and international labour law, industrial and employment relations.
22.9.2017